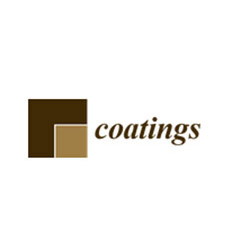 Coatings (ISSN 2079-6412, IF 2.330) is accepting manuscripts for its Special Issue on the subject of "Coatings for Building Applications". Detailed information about this Special Issue can be found here:
https://www.mdpi.com/journal/coatings/special_issues/coat_building_appl
The submission deadline is 28 February 2020. Submitted papers should not be under consideration for publication elsewhere. All submissions are peer-reviewed and accepted papers will be published immediately.
Coatings is an international, peer-reviewed and open access journal devoted to the science and engineering of coatings, thin and thick films, surfaces and interfaces, which is published by MDPI online monthly. Open access (unlimited and free access by readers) increases publicity and promotes more frequent citations, as indicated by several studies. The Article Processing Charges (APC) for accepted papers are CHF 1600.
For information on manuscript preparation and related matters, please refer to the instructions for authors: http://www.mdpi.com/journal/coatings/instructions.